Spartans Will Award
This award is presented annually to a staff member who has worked in the College of Engineering for at least two years as a regular support staff employee, is viewed by their peers as a role model and who exceeds expectations.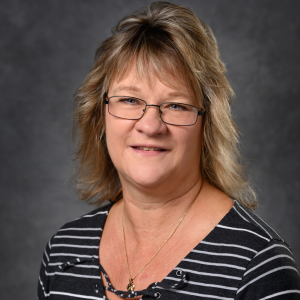 In many ways, the Spartans Will Award describes Paula Palmiter's work life. As facility coordinator for a number of MSU's interdisciplinary campus research buildings, she was instrumental in turning the new bioengineering facility into the home of the Institute for Quantitative Health Science and Engineering (IQ) and the Department of Biomedical Engineering (BME). She ensures that facilities are maintained and equipped to support the research needs of multiple departments and colleges. She also serves as the department liaison with the IQ administrative team and its campus partners.
As one nominator wrote: "She embraced transition to open, occupy and operate new buildings, and she continues to support their evolution." Those exacting skills have made her "a trusted, reliable, and dependable key partner working closely with many units and people."
That praise was especially true during the pandemic through her efforts to support the set-up of the COVID testing team, support the safe return of research, facilitated space and improvement efforts for a new research team, and supported the planning and installation of shared research facilities.
"It's her attitude that sets her apart," another nominator wrote. "You see that she genuinely cares about and is invested in her job." "She has made a difference at our university, exemplified the mission of the university and positively influenced the MSU community. Her skills, willingness to help others and dedication to the Spartan Way make Paula an excellent nominee for this award."
Withrow Teaching Excellence Awards
Students in the MSU College of Engineering have again nominated their favorite faculty members for the highly prized annual Withrow Teaching Excellence Awards. The teaching distinction is for distinguished service to the university and the student body. The honors are part of the annual Withrow Endowed Award program, which was established through a gift from Jack Withrow (BS, MECH EGR, '54; MBA '71) and Dottie Withrow (BA, speech therapy and elementary education, '55).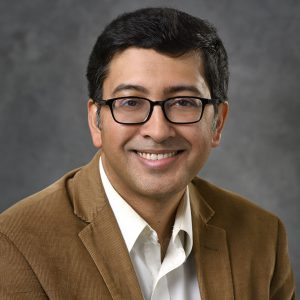 Assistant Professor Sudin Bhattacharya is a recognized scholar in cellular and computational toxicology and an innovative teacher who effectively transfers knowledge gained through his creative research to students. His pioneering research has been funded by multiple federal grants, including NIH R01 and US EPA STAR. He has been an educator and innovator in MSU's new Department of Biomedical Engineering since 2017. He has provided an exceptional learning environment and enthusiasm for the material taught in the BME 891 (graduate level). Students compliment his availability and his offers to help after class. His lectures integrate frontier biological concepts with computational studies seamlessly. Students say he is very knowledgeable and organizes his lectures well. His recent student rating is 4.0 (on a 1‐4 scale, with 4 being the best). Students like his lectures, and they appreciate his "tremendous efforts."